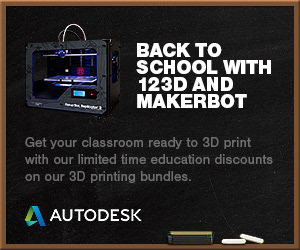 Dremel enters the 3D printing world

When Dremel decided to deviate from their more common lineup of high quality handtools by entering the 3D printing market, they were looking to partner with an established player in the field, and with Autodesk's 123D community, and specifically the digital-to-physical hardware offering, there was no better platform to release their newly designed 3D printer.
Autodesk's Consumer Group was given all the resources (photos, info, etc) along with full creative control when it came to the promotion of the product. I was put in charge of design and the overall strategy of the following page.
Photo shoot was specifically set up to feature what the printer is capable of.